2017. Papeir Mache, Acrylic, fabric trim and mixed media. 12" x 12" x 20".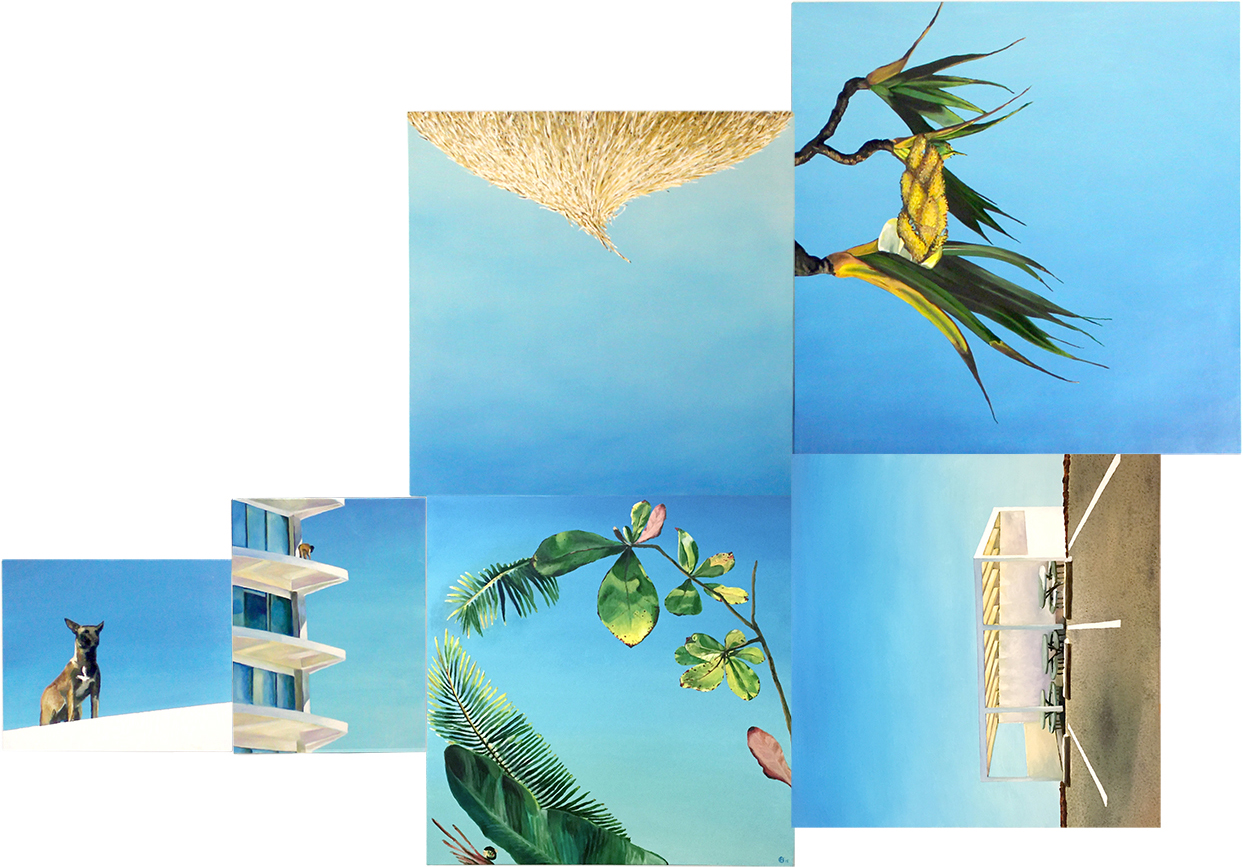 Mutiny on the Bounty (Myriorama). 2016-2017. Oil on panels. 36" x 36", 30" x 30", 12" x 18", 15" x 12". Dimensions Variable.
Bounty. Acrylic on paper towel. 11" x 11". 2016
Mutiny on the Bounty (Initiated 2016) is a body of work inspired by the historical events and ongoing cultural resonance of the The mutiny on the Royal Navy vessel HMS Bounty that occurred in the south Pacific in 1789. This project investigates the breadfruit tree as a vector of Colonial expansion from the South Pacific to the Caribbean, as well as the concept of "bounty" and it's relationship to the excesses of hyper consumption in the Anthropocene.